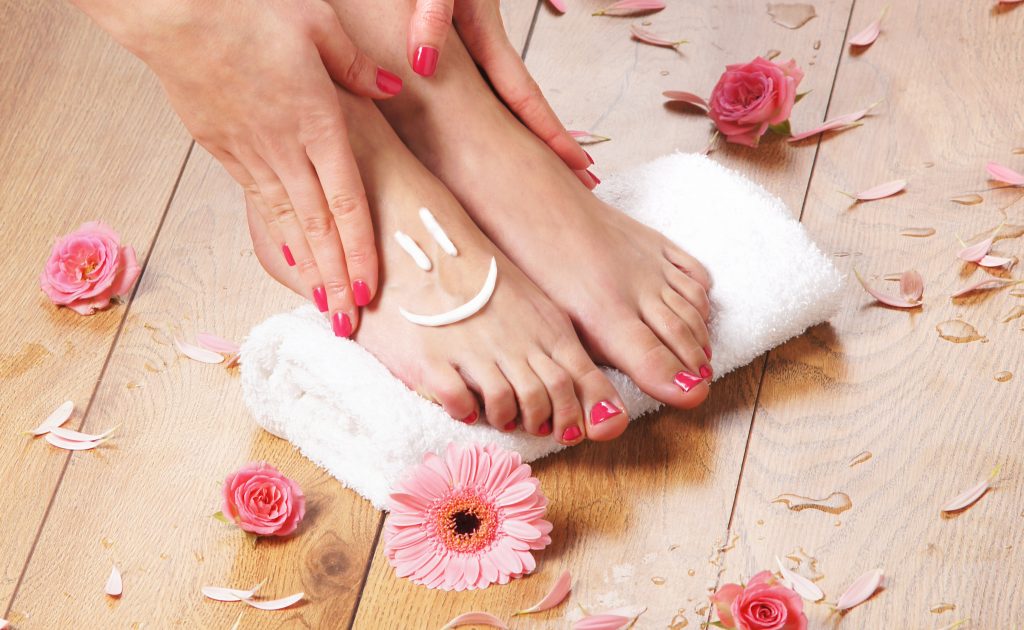 Private Label Rejuvenating Foot Cream Program
Accupack Midwest has years of experience in formulating intensive repair and rejuvenating foot creams to refresh and renew tired, dry and aching feet. We offer this fantastic private label foot cream so your company can sell a tested, proven and superior product under your brand name for very little start up cost. Very low minimums make this a perfect for spas, podiatrist, online retailers , Amazon Businesses, etc.
Our Rejuvenating foot cream is packed with high quality, natural ingredients to rejuvenate your dry tired feet by increasing circulation, reducing inflammation and moisturizing the skin.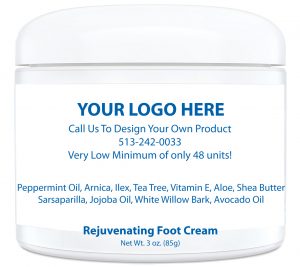 Key Natural Ingredients

Paraben Free
Arnica Montana Extract

powerful anti-inflammatory properties
stimulate blood flow and circulation

Ilex Leaf Extract

natural caffeine
increases circulation
skin conditioner

Sarsaparilla

softens hardened skin tissue
promotes body to heal itself
increases microcirculation

Peppermint Oil

natural antiseptic properties
natural analgesic when used topically

Tea Tree Oil

powerful natural antiseptic
penetrates skin
accelerates skin healing

Vitamin E

potent natural anti-oxidant and nutrient for the skin

Jojoba Oil

fast penetrating
anti-inflammatory properties
promotes healing in the skin

White Willow Bark

natural anti-inflammatory

Panthenol

pro vitamin B5, fight free radicals
soothes, softens and moisturizes the skin

Spearmint Oil

essential oil to reduce itching sensation of dry skin

Shea Butter

rich source of Vitamin A
promotes good skin health
superior moisturizer
promotes skin to heal itself

Aloe Vera Extract

anti-inflammatory and softens and hydrates skin

Avocado Oil

anti-inflammatory from high oleic acid content
strengthens skin and accelerates skin healing
Please Contact Greg Proctor for more information on this program @ greg@accupackmidwest.com